Restaurant Sztolnia in Katowice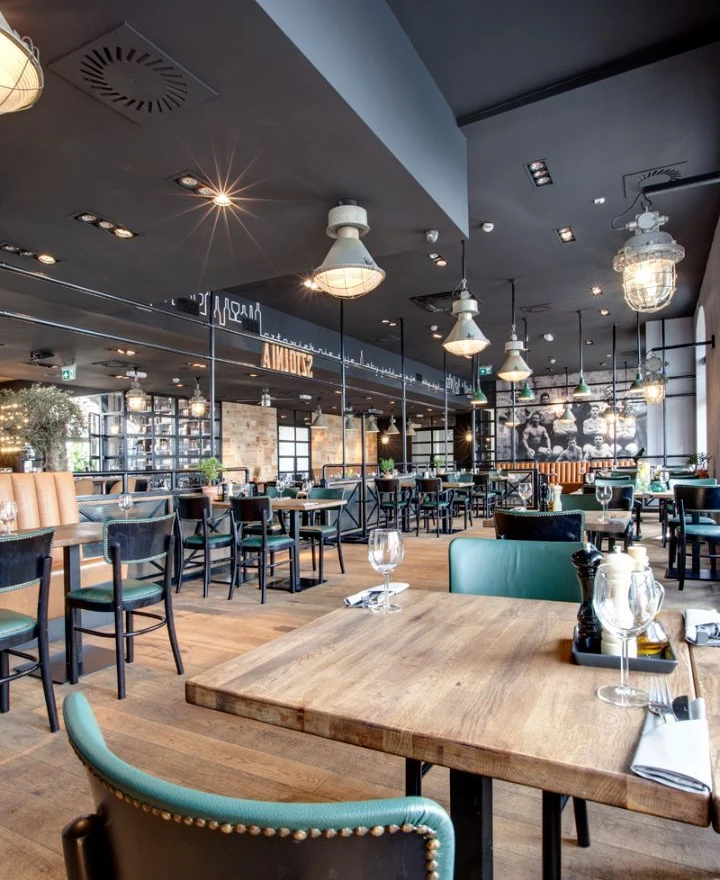 In one of the oldest districts of Katowice, the Sztolnia restaurant is located in a former mine building whose roots date back to the early 20th century. The interior, designed in an industrial style, refers to the mining traditions of Silesia.
Our tables with black metal base and oiled oak tops perfectly emphasize the individual character of Sztolnia's interior made in loft style.
No restaurant can do without chairs and armchairs. The various models of bentwood chairs and armchairs we supplied, upholstered in natural leather or eco leather in several colors, relate to the entire arrangement, provide comfort of use and allow you to savor with peace of mind the unique taste of the dishes that the Sztolnia serves.
In the interior of the restaurant, the designer also provided high tables with hockers. The rustic-colored wood bar stools with black upholstery that we supplied match perfectly with the oak tops and black metal frames of the high tables.
Category
Restaurants and cafes
Object
Restaurant Sztolnia
The right furniture

for every space

Complementing the Sztolnia restaurant are our Becky modular sofas with backrests finished with vertical half-rails. The lodges designed and made according to the design and dimensions of the room allow you to perfectly use the entire space. High-quality eco-leather in shades of medium brown with distinctive shadows perfectly harmonizes with the rest of the industrial elements of the restaurant.

We are specialists in comprehensive interior design. In order to add a more loft style to restaurants, we make metal elements for this purpose, thanks to which you can divide the space of the restaurant room, metal shelves and racks that complement the bar, as well as decorative metal elements.
Do you have questions? Would you like find out more?
Contact us.