Restaurant Nyborg Destilleri in Kopenhaga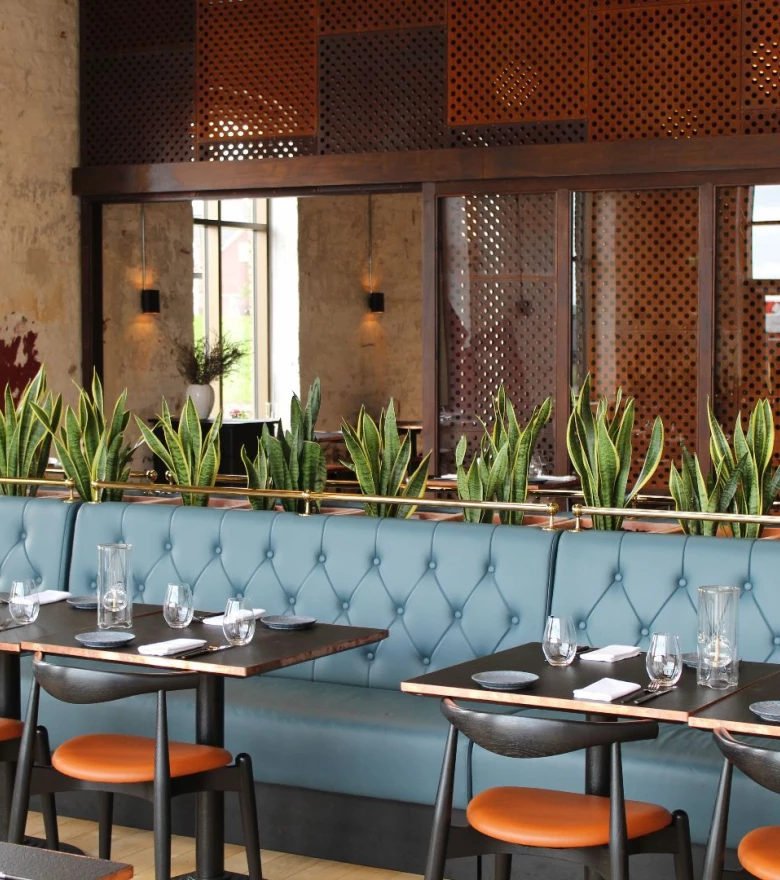 Above Denmark's Great Belt Strait in Nyborg on the site of the former De Danske Statsbaner freight train workshops, you'll find Restaurant Remisen working with the adjacent Nyborg Distillery. The interior, which draws on the building's history, features unusual aesthetics as well as comfort and functionality. Our Lucy modular sofas fit perfectly into the overall concept of the interior. The blue eco-leather, black base and backrest with button-stitched diamond stitching emphasize the uniqueness of the environment. The design of the restaurant focuses a lot of attention to detail, all elements are thoughtfully designed to match the overall arrangement. The gold rails, with which the backs of the sofas have been finished, are part of this trend.
Category
Restaurants and cafes
Object
Restaurant Nyborg Destilleri
We furnish interiors
throughout Europe
Exceptional surroundings, high quality food combined with elegant furniture make a visit to Remisen Restaurant a real feast for both the palate and the eyes. Tables on stepped cast-iron bases with metal tops edged with aged brass, and wooden armchairs with orange upholstery are designed to make guests feel special.
Do you have questions? Would you like find out more?
Contact us.