Restaurant W Punkt in Katowice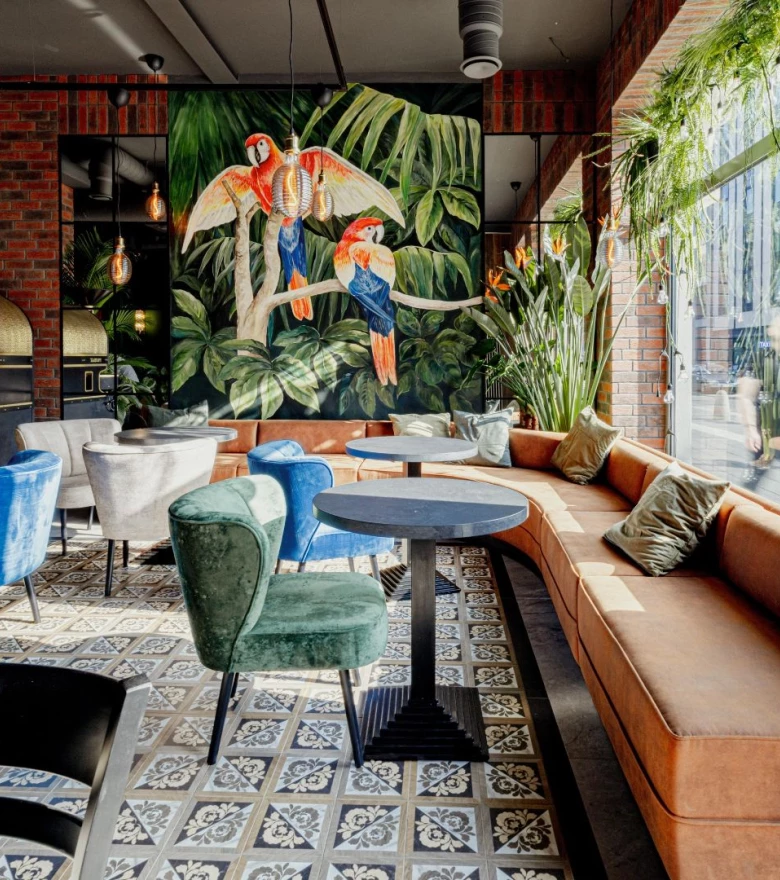 In the very center of Katowice, right next to Galeria Katowicka and the railway station, restaurant W Punkt is located. We are proud to have taken part in the creation of this unusual place, where atmospheric decor harmonizes with delicious food to create a must-see spot on the gastronomic map of the city.
The corner sofa and sofas we made, upholstered with brown eco leather imitating natural leather, fit perfectly into the interior design, which combines industrial elements with green plants and wallpaper with a jungle motif.
For the W Punkt restaurant, we also made an almost 4-meter Chesterfield sofa in intense red that stands out against the background of all the furnishings. The height of the sofa was matched to the height of the tables, and the cushions on the seat increase seating comfort.
Category
Restaurants and cafes
Object
Restaurant W Punkt
We advise on

the best solutions

Completing the whole realization are the various models of wooden chairs upholstered in several colors of upholstery we provided. Designs and colors perfectly match round and square tables consisting of black cast iron bases and gray tops.

A wide range of materials and colors of furniture allows you to create stylistically interesting arrangements. Our sales department will help you choose the best solutions for your interior. We will advise what materials to choose, how to select and combine colors, so that the end result satisfies the most demanding tastes.
Do you have questions? Would you like find out more?
Contact us.