Forest Office Campus in Warszawa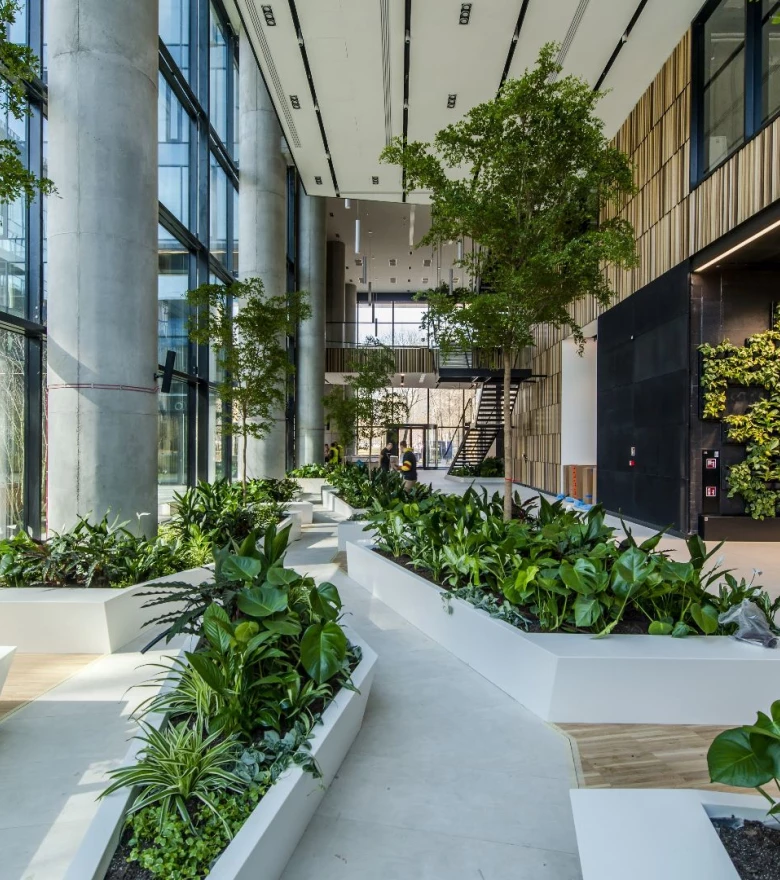 Discover our execution of the mineral-acrylic structures that has been customised for planting living plants and trees.
The Forest office campus takes inspiration from nature to its fullest, according to the principles of biophilic design. The construction, created for HB Reavis, is the result of a series of consultations, through the design to bespoke production. The execution began with the preparation of workshop drawings including the passages in the pots for the plant irrigation system. On the basis of the drawings, which were approved by the client, we produced a steel structure, which served as the body for the subsequent construction of the walls with different heights and gradients of mineral-acrylic panels and veneered panels. After sealing the basins of the pots with membranes for planting live plants and trees, we carried out thorough watertightness tests.
Category
Offices and utility space
Object
Forest Office Campus
We create spaces for you and your clients.
Współpracując z nami możesz liczyć na doradztwo, inżynierię produktu, zarządzanie projektami oraz terminowe dostawy i wsparcie w instalacji. Jesteśmy na każdym kroku, aby budować długoterminowe, znaczące relacje.
Do you have questions? Would you like find out more?
Contact us.