Hotel La Folie Douce in Chammonix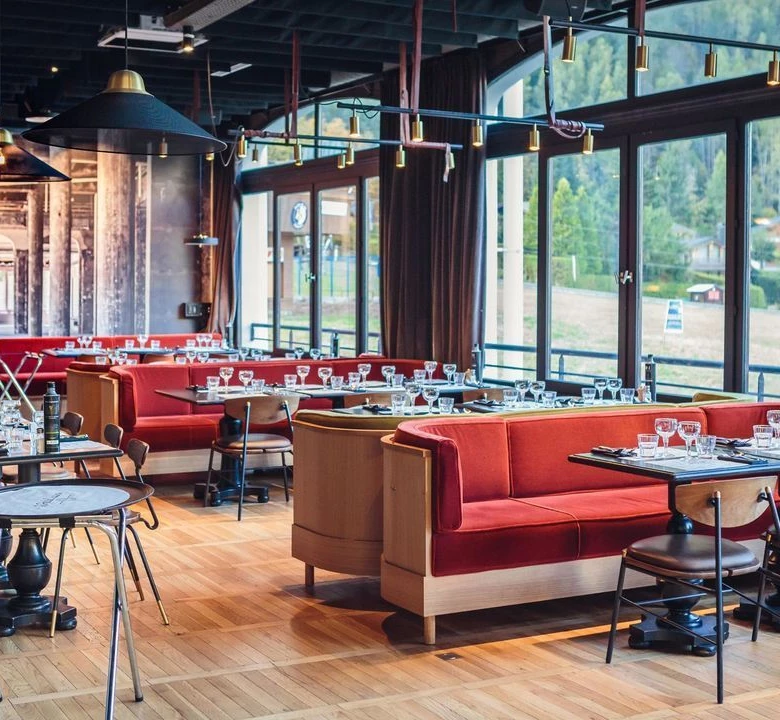 Hotel Chamonix is situated opposite the Savoy ski lift in the Chamonix-Mont-Blanc ski resort. From the hotel you can admire the ever-changing light that crowns the summit of Mont-Blanc. It was these very conditions that inspired designers to design the sofas, which, with their comfort and luxurious design, further add to the enjoyment of these spectacular views.
We had the privilege to produce all the sofas and upholstered benches in the restaurant and bar area of the Chammonix Hotel . The red, green and yellow sofas seen in the photos were made by combining oak wood, oak veneer and luxurious 100% mohair fabric from Kvadrat. In addition, each surface was specially fire protected so that the project could meet safety regulations.
Object
Hotel La Folie Douce
Project author
BACHMANN et associés
Photographer
Sebastien Brilla
Our mission is
your project.


Our goal is your

customer's comfort.

The sofas, with their appearance, fit perfectly into the design emphasizing the friendly, warm and festive
spirit of the Hotel La Folie Douce, Chammonix.
Do you have questions? Would you like find out more?
Contact us.