Hotel Crystal Mountain 5* in Wisła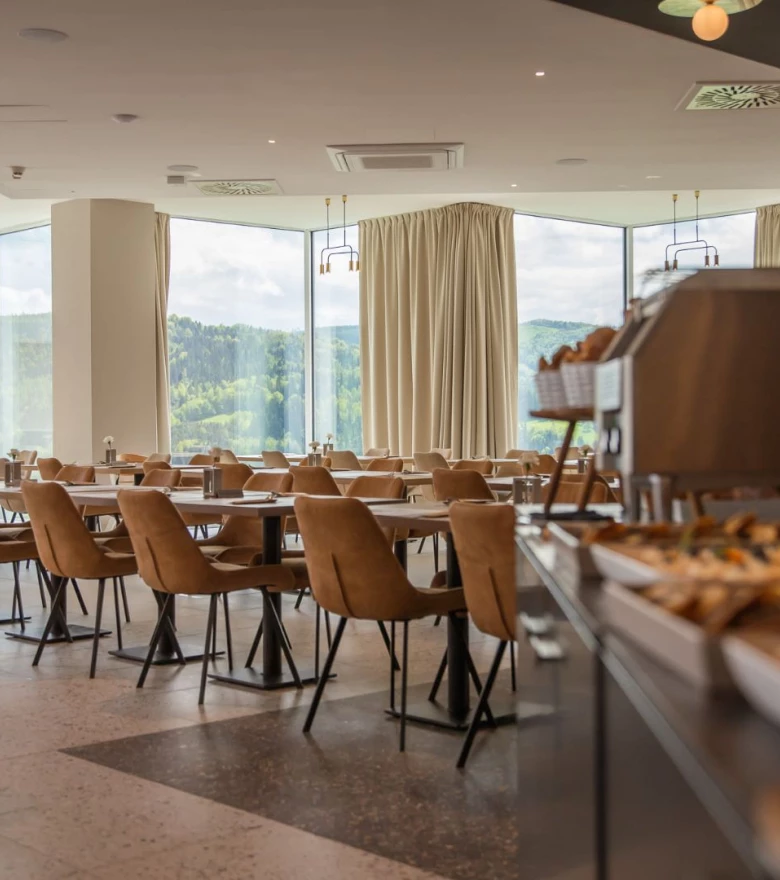 Crystal Mountain, the 5-star hotel is built on the slope of the Beech Mountain in Wisla. The exterior architecture of the hotel as well as the interiors are in a modern style.
The restaurant tables that we produced for this project consist of high-quality HPL laminate with wood décor and height-adjustable cast-iron legs. These elements allow you to comfortably accommodate a large number of guests as well as quickly adapt the room for different purposes. In addition, tables blend beautifully with the mountain panorama, which can be seen in all its glory for guests unwinding in the restaurant. Thanks to the use of top-quality materials, the tables are perfect for a space with a lot of natural light and high intensity of use.
Object
Hotel Crystal Mountain 5*
We
customize the furniture

to match your individual needs.

Since the views from the hotel are breathtaking, it is an ideal base for long mountain hikes or winter sports such as skiing. After daily sport activities are over, guests can relax on our sofas, created to emphasize the modern and spacious atmosphere of the interiors.

Your project begins with contacting us and ends with a complete installation at a location of your choice. Design consultation, production, transport and assembly - we will take care of it all for you. Get in touch with us!
Do you have questions? Would you like find out more?
Contact us.