Hotel Belmonte 5* in Krynica Zdrój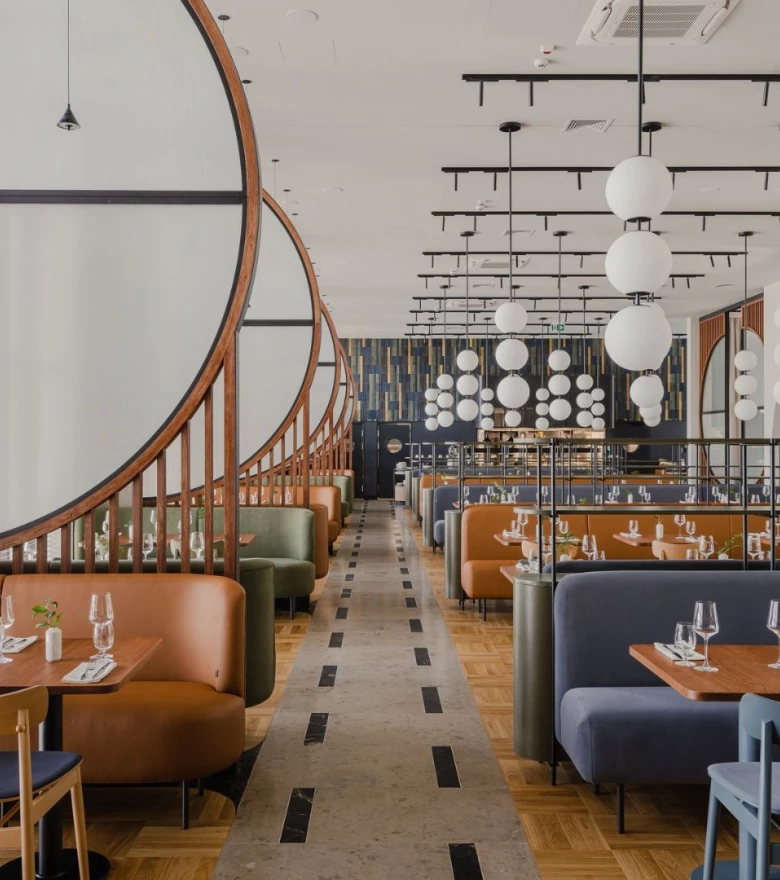 Belmonte Hotel Krynica Zdroj is the first 5-star hotel in Krynica-Zdroj located directly at the ski slope - at the foot of the Krzyzowa Mountain.
We proudly present our production capabilities visible in the photos of the realization. The interiors created by us according to the design of Buck Studio refer to the tradition of modernism of Krynica-Zdroj and the best Alpine resorts. The variety of materials used, such as wood, metal, marble, decorative glass, upholstery, together with our careful processing, allowed us to realize at the highest level. The partitions, which became a key element of the project, allowed us to use our experience and advanced machinery to process metal and wood. The bar seating, lounges and sofas demonstrate our versatility in producing a variety of upholstered furniture. To comply with the flame-retardant requirements of some furnishings, we used flame-retardant structures, foams and upholstery. The individual production of each interior piece allowed us to create a unique atmosphere.
Project author
Buck Studio
The highest standards at
Belmonte 5*
Your project begins with contacting us and ends with complete installation at the location of your choice. Design consulting, production, transportation, installation - we will take care of everything for you.
Do you have questions? Would you like find out more?
Contact us.