Maintenance of furniture in public spaces
Published: 28 April 2023
Public places require great attention to cleanliness and an aesthetic appearance due to the large number of people using the venue every day. Demi Co. furniture is a promise of high quality and reliability, so from the initial stage of the project we carefully select and suggest materials that will withstand intensive use and allow efficient maintenance of the furniture.
Even the best food and the most sophisticated decor will not attract customers if your furniture is not well-maintained and clean. By remembering to properly maintain, clean and use your furniture, you can prolong the life of your furniture and make it look elegant for a long time.
Furniture, first of all, should be used in accordance with its purpose, it is not allowed, among other things, to stand on the seats of the sofas, chairs, tables, sit on the armrests, headrests, tables.
Furniture intended for use indoors should be placed in dry and closed rooms, at a temperature of 10 to 35 degrees Celsius and with humidity in the range of 40-70%. Do not put furniture in close proximity to sources of heat and also on wet surfaces. Failure to follow the abovementioned instructions can result in furniture damage, i.e. wood cracking and deformation, discoloration of the color or damage to the upholstery.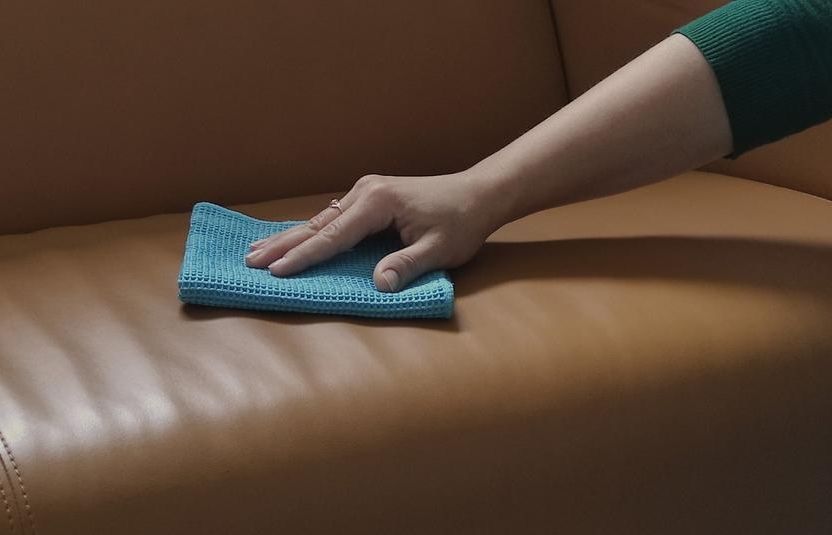 Remove dirt on furniture as soon as it appears, so as to prevent it from becoming dry. Clean the resulting dirt with a soft, damp cloth or sponge, then wipe dry. Do not allow liquids to remain on the surface of the furniture to prevent discoloration, deformation or disintegration of the product When using specialized preparations, make sure they are designed for the type of material. We also recommend performing a test in an out-of-sight spot to see if the formula will not damage the surface. Do not use rough brushes, sponges or cleaning lotions or products containing acids, solvents or alcohol to clean furniture, as they will damage the surface. Even minor micro-damage to the surface will result in the furniture being more prone to penetrating liquids, dirt and continued damage.
Furniture, the cleaning and maintenance of which requires special care, are those made of natural materials such as wood or stone. Such products are extremely durable and long-lasting. When are properly cleaned, maintained and treated will look beautiful and serve for a long time.
Varnish-protected wood only needs to be cleaned with a damp, soft cloth because the varnish forms a hard protective layer on the surface, which prevents liquids and dirt from penetrating into the deeper layers of the wood. Some dishes can be rough underneath and scratch the surface of the countertop, so we recommend using coasters for cups. Through scratches on the varnish, dirt and water can penetrate into the deeper layers of the wood and cause damage. Oil-protected wood is less resistant to moisture and stains than varnished, but they have the advantage that minor damage or scratches on the surface can be corrected only in the area of damage, without having to oil the entire countertop. Oiled countertops should also be cleaned with a soft, damp cloth, but it should be remembered that during cleaning, the oil layer on the countertops is partially worn off, so it should be replenished systematically. In addition, we recommend that the oil layer on the entire surface be reconditioned at least 2-3 times a year to maintain the aesthetic appearance of the countertop.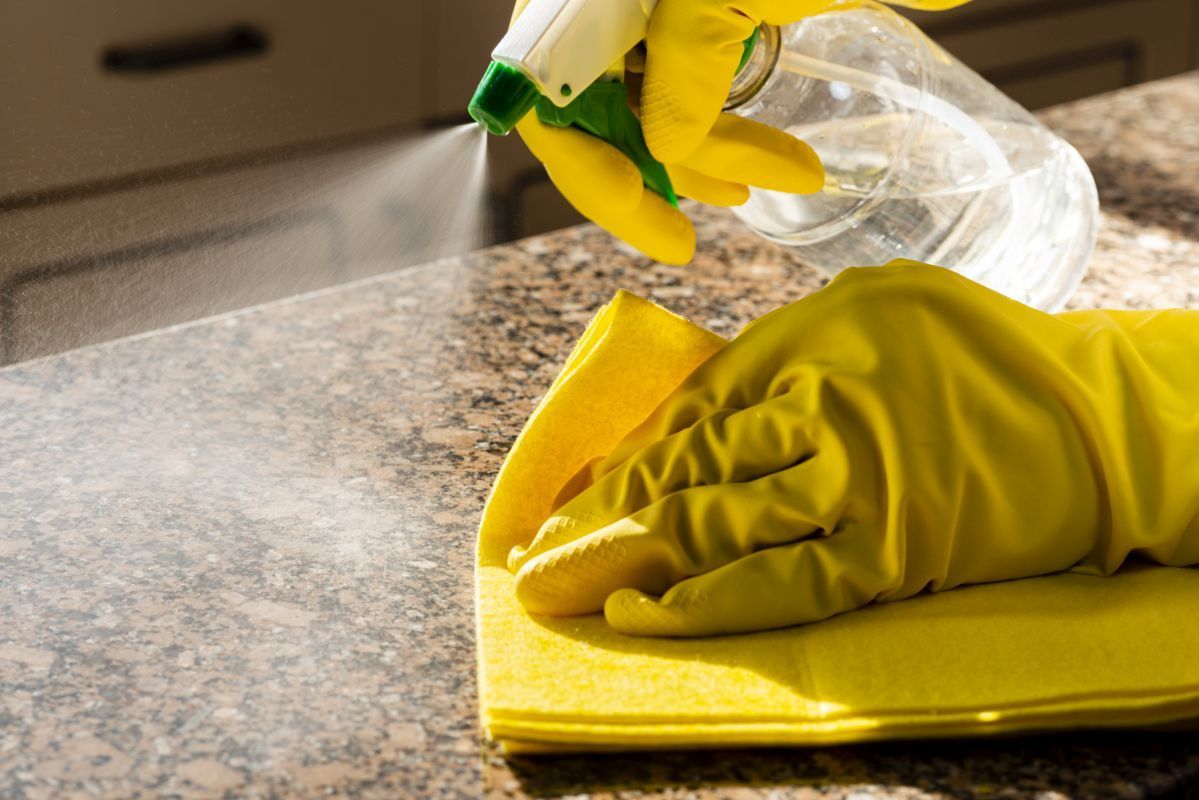 Stone countertops, like any natural material, require proper and regular cleaning and maintenance. Stone especially marble is a highly absorbent product, so any dirt or moisture should be removed immediately. If the stain penetrates its pores it may be necessary to sand the outer layer of the stone. To clean stone countertops, it is worth using a dedicated stain remover on stone surfaces. In the case of stone countertops, impregnation is also very important, which reduces the absorbency of the countertop and increases stain resistance by forming a protective coating over it. On the market you will get various products for cleaning and impregnation of stone countertops. Remember to choose a product for the type of stone you have your countertops made of. Otherwise, the surface may be damaged and only grinding off the top layer can help.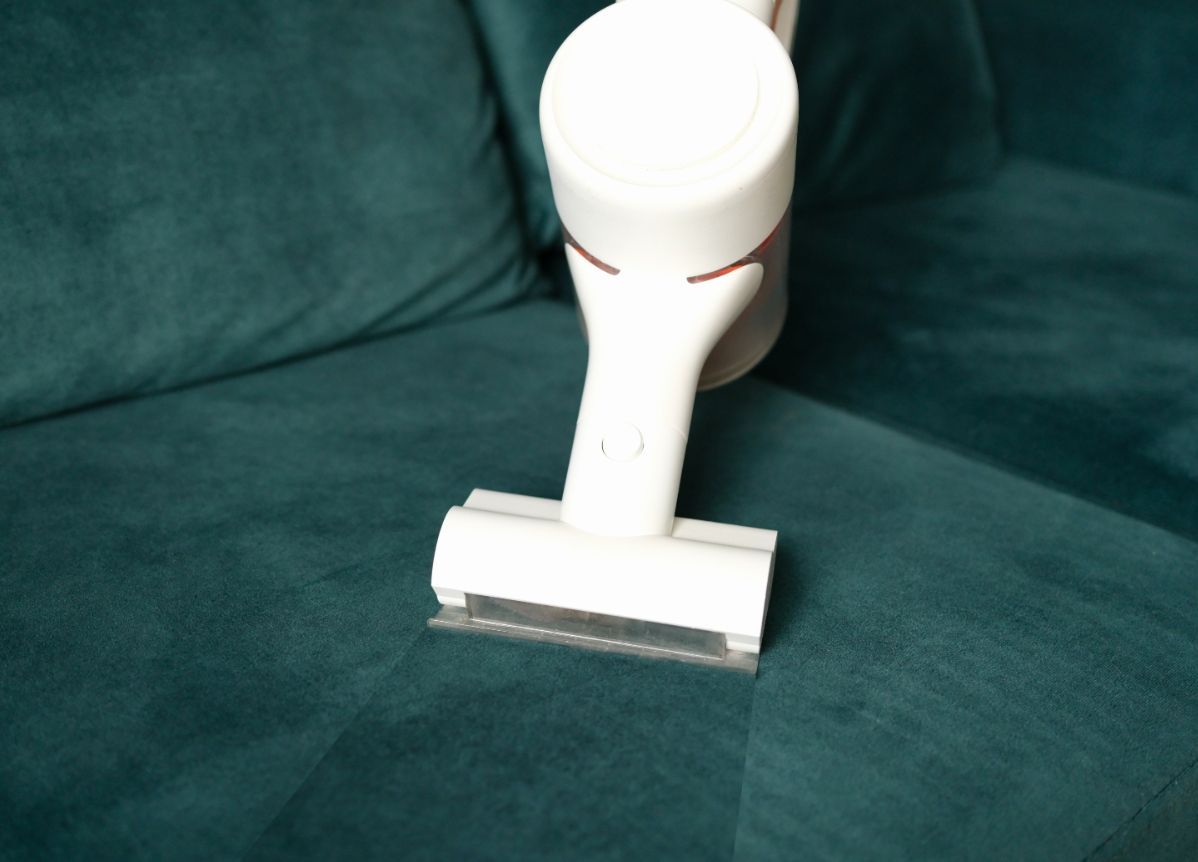 Upholstered furniture is an integral part of the furnishings of public places. Systematic care of upholstered furniture in a restaurant, cafe or hotel with the use of appropriately selected detergents and protective agents can prolong their life and ensure a flawless appearance. Dust or food crumbs that collect on the furniture can be easily removed by vacuuming with a furniture brush.
It is also worthwhile from time to time to perform a wash of the entire upholstery. You can do such washing yourself using special cleaning formulas, which will remove most common dirt and eliminate unpleasant odor, disinfect and preserve the cleaned surface. When choosing a cleaning product, pay attention to the type of upholstery. You need different agents for cleaning eco-leather, others for cotton fabrics or velvets, and another for genuine leather.
On a daily basis, isolated stains may appear on the furniture, which should be removed as soon as possible so that they do not penetrate deeper.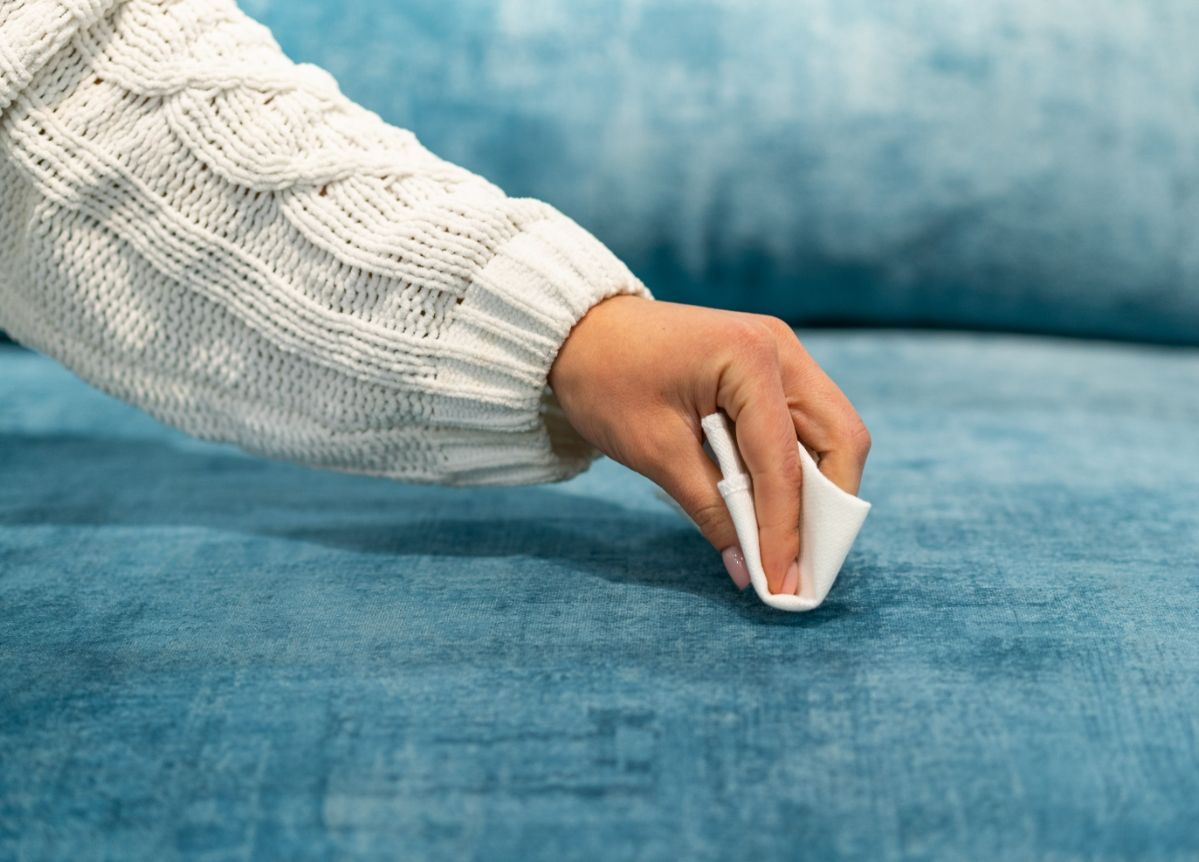 For greasy or wet stains, use an absorbent material such as a paper towel first to absorb as much moisture as possible - don't press down so the dirt doesn't penetrate deeper. If there is dried dirt on the fabric first, you must pick it up with a blunt tool such as a spoon before proceeding with further cleaning.
After the initial removal of the stain, clean the upholstery with lukewarm water and a neutral detergent. Use an absorbent cloth, wiping the stain in circular motions from the outside to the center. After buffing out the detergent, use a dry cloth to wipe off excess water and allow to dry at a room temperature. After it dries, clean the furniture on the lowest vacuum setting using the furniture cleaning brush attachment.
For more information on cleaning and maintenance of all materials, click here.
For our customers, we also offer regular warranty maintenance of our furniture during which we will take care of the maintenance and cleaning. On request, we can also repair damage caused during improper use thus extending the life of the furniture.
Contact us to receive more information on furniture maintenance so that you take care of your furniture in a best possible way ensuring it welcomes your client with its elegant appearance and serves in excellent condition for many years.